It's May 1. If you're not getting as many leads as you want, I think I know why…
By Brett Lloyd Abbott, Pool Builder Marketing LLC
(If you ARE busy, then congratulations. This article is not for you.)
If your business is in North America, then this should be just about the busiest day of the year for you for new leads. It's hot down south, and up north the snow is finally gone. Memorial Day is right around the corner, which typically triggers a decline in leads. (At that point, people realize it's too late to buy, build and enjoy a swimming pool this summer.)
So if your phone ISN'T ringing more than ever right now, it's most likely one of these three things.

REASON #1: You've got bad reviews online.
This is easy to figure out. Take a look at YELP and your Google Reviews. If you've got one or two ugly reviews, and/or your average 5-star rating is less than 4, this could be stopping people in their tracks.
The fastest way to fix this is by QUICKLY hiring one of the "reviews-generating" services that will proactively collect as many 5-star reviews for you as possible. My three favorites are Survey Local (now called Skipio), Birdeye, and Broadly. Survey Local is the easiest. Birdeye is the fastest working, but it requires more active involvement on your part. Broadly is the most expensive of the three.
REASON #2: You've got a lousy, uncompelling website.
This may be a little harder for you to recognize, since you're probably not a website specialist. But homeowners know what they like and what they don't like. And if they don't like your website, they won't call you. It's as simple as that.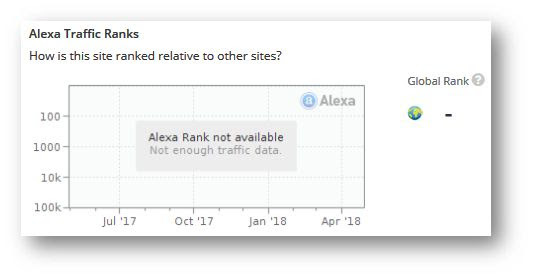 The fastest way to get a sense of whether or not people like your website is to look at your Alexa ranking. This is basically a worldwide popularity contest of all websites on the planet. (The goal is to have the lowest number possible.) If your Alexa rank is under 10 million (meaning you have one of the 10 million most popular websites in the world), then congratulations, you're in pretty good shape.
On the other hand, if your Alexa rank says "Alexa Rank not available…" then you're ranked "worse than 30 million other websites," which means you've definitely got a website problem. (Alexa doesn't track sites beyond 30 million, because at that point, you're not getting enough traffic to make any difference anyway.)
In this case, you need a new website. Or at least a website tuneup. (Call us; we can help with that. It's one of our specialties. 877-634-8787.)
REASON #3: You're getting out marketed by your competitors.
This too is super-easy to identify. Just search for "pool builders" (or "pool service", if appropriate) and see where you show up on Google. If you show up on page #1 – PAID or ORGANIC – then this is NOT your problem.
On the other hand, if you're not showing up anywhere on the first TWO pages of Google (yes, I'm including page #2, because we're checking for SERIOUS problems here), then I think we found your problem. To fix this, you'll have to do one or both of the following:

Search Engine Optimization – Honestly, this is slow, tedious and expensive. And there's no guarantee of the results – ESPECIALLY in the short term. So if we want to get the phone ringing in the next 30 days, this is probably not the right solution for you.
Pay per Click – This, fortunately, is very fast to implement. It's also effective and measurable, so if you need to get onto Google page 1 quickly, this is really your only logical choice for the short term.(Call me at 877-634-8787 if you're looking for an effective and reliable PPC company. I have one I can recommend.)

Bottom line – if you feel like you should be getting more leads right now then (1) check your online reviews, (2) check your Alexa rankings, and (3) check your Google rankings.
Or just give us a call. We'll check these for you, and give you our expert recommendations. It's what we do.