The Hidden Power of a "Low Risk Offer"…
By Brett Lloyd Abbott, Pool Builder Marketing LLC
A few weeks ago, I described the "3 Simple Secrets" for selling more swimming pools, which includes (1) a killer website, (2) a low-risk offer on that website, and (3) an automated follow-up system that "drips, drips, drips" on these prospects "until they buy or until they die."

Clearly the most under-appreciated and under-leveraged of these three secrets would be the "low risk offer" – ESPECIALLY in the swimming pool industry. Here's why:
Everyone knows that people take a LONG TIME to make the decision to buy a pool.
Most people spend MONTHS or YEARS just DREAMING about a swimming pool before they build up the courage and confidence to have an actual one-on-one conversation with a designer or salesperson.
These people are spending a tremendous amount of time THINKING about that pool, and EDUCATING themselves – through friends, and of course, on the Internet.
Thus, the vast majority of the people who go to your website (like 90% of them or more) are NOT ready to talk to you.
That means MOST people who go to your website will be INVISIBLE to you. They will come, look around (you hope), and then leave without a trace. WITHOUT A TRACE.

That's where the "low risk offer" saves the day. These people are NOT ready for a discussion with a salesperson, but they are certainly open to getting any "free information" that will help them make a better decision. (After all, that's why they came to your website in the first place, right?) These people would seriously consider giving you their contact information if you were to offer them:
A free brochure. 

(Weak, but better than nothing.)

A free downloadable report (such as "10 Steps to the PERFECT Pool").
A free DVD (or collection of videos) full of "Backyard Ideas."
Just about ANYTHING entitled "77 of the coolest pools we've ever built…"
Thanks to your low risk offer, the person who was about to leave without a trace just gave you their email and/or mailing address. Now YOU get to "drip, drip, drip" on these "future buyers" with your automated follow-up system, while they work their way closer to the moment they're ready to schedule that free consultation.
Meanwhile, what's happening with your competitors? Well if they don't have a "low risk offer" on THEIR website, these same prospects will VISIT, then LEAVE, and eventually FORGET about your competitors. That's because they keep getting friendly helpful messages from YOU, and NOTHING from your competitors.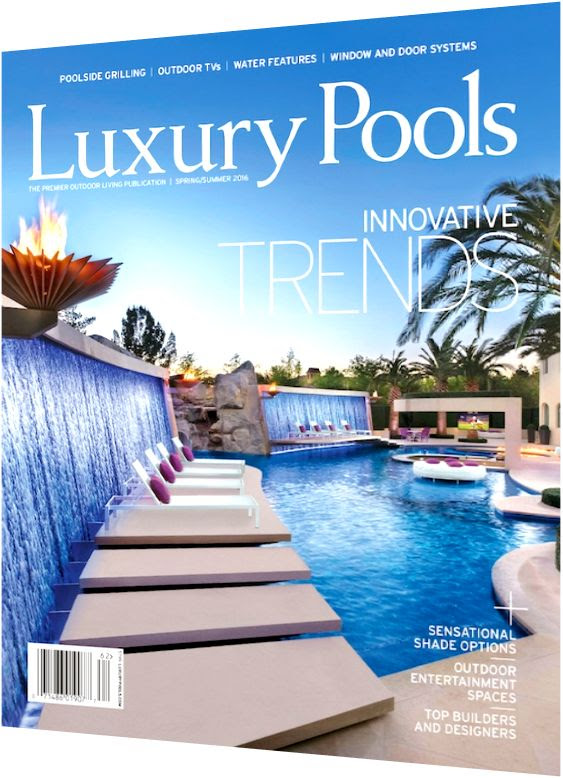 By the way – if you don't have any of the above low risk offers, you could at least offer your prospects a free copy of Luxury Pools magazine. Because even if you're not advertising in the magazine, it's still loaded with hundreds of world-class pools and features that any homeowner would happily drool over. Your premise of course should be "if you see anything in this magazine you like, we'll figure out a way to build it."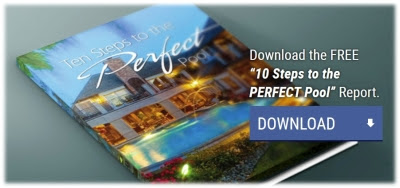 For our clients, we include the "10 Steps to the PERFECT Pool" downloadable report as part of our automated follow-up system. We also offer it separately as a standalone item, if you already have your own automated follow-up system.
Either way, don't overlook the hidden power of adding a "low risk offer" to your website. This is what really helps separate you from all of your competition.