Here's the Forecast for NEW POOLS and RENOVATIONS…

From Metrostudy and Hanley Wood
By Brett Lloyd Abbott, Pool Builder Marketing LLC
Did you happen to catch the "National Housing Market Forecast" from Metrostudy and Hanley Wood about a week and a half ago? Led by Metrostudy's Chief Economist Mark Boud, it offers some great insights into what's happening with the past, current and future housing market in the US. And fortunately, trends in the housing market tend to have a direct impact on swimming pool new construction and renovations.
It's a great way for us to predict the future.
If you want to see all the gory details (there are at least 25 different data charts) you are welcome to watch the entire 30 minute presentation here. Or save yourself some time and enjoy my 3-minute summary here.
---
INSIGHT #1 – People are going to move less, and remodel more.
Several factors are driving people to keep and remodel their existing homes, rather than purchase a new home. For example:

New home prices are inflated/overvalued, especially at the higher end (over $400,000).
Higher-end homes are unlikely to appreciatemuch over the next few years. In fact, some will probably drop in value.
Interest rates are going up. People don't want to lose their current preferable interest rates.
The trend of moving/upgrading to a larger home is reversing. People are now preferring homes (on average) less than 2400 ft.².
This is obviously great news for the swimming pool industry, because nothing makes your old home feel like a new home more than adding a swimming pool and/or beautiful outdoor living area. And if the home already has a pool, then a major pool renovation might be just the ticket.

---
INSIGHT #2 – There's a Possibility of a Mild Recession in 2021.
I find it fascinating how Mark can analyze certain trends (such as the difference between the 2-year and the 10-year treasury yield), and use that to predict the next recession. But his chart clearly shows that when that yield spread goes negative, our economy is usually hit with some level of recession approximately 18 months later.
We have not yet crossed that threshold into the negative zone, but it looks like we are headed that way. So naturally, Mark is keeping a very close eye on that. Fortunately, Mark also assures us (using who knows how many other charts and data he analyzed) that this will be a MILD recession, if it occurs at all.
---
INSIGHT #3 – The Increasing National Debt Is Bad for Everyone.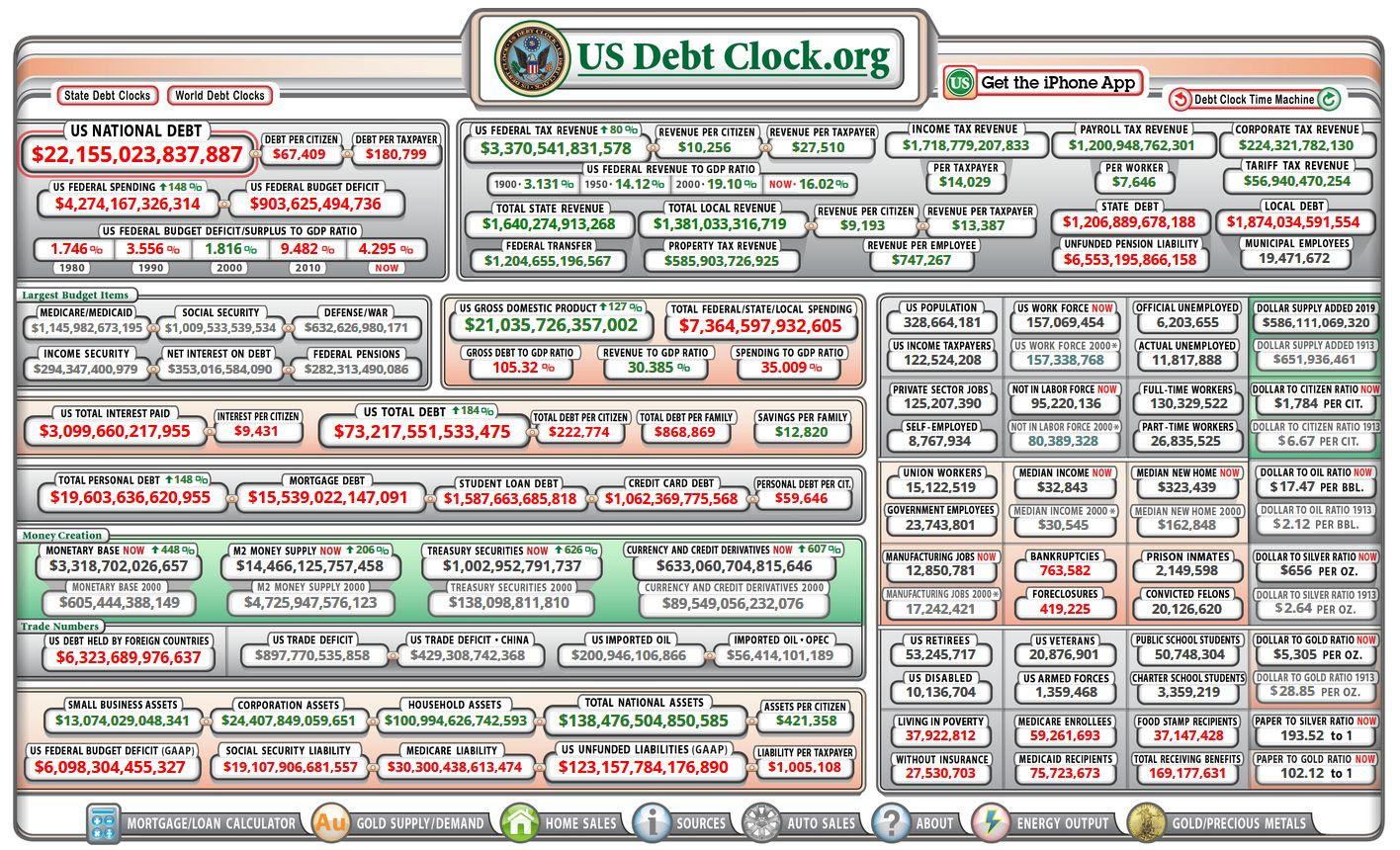 Even though it's a little bit depressing, I think every student and adult in this country should be forced to take a look at the official "National Debt Clock" that provides real-time updates of where the US is with debt, interest payments, and a number of other thought-provoking metrics.

As debt increases, all kinds of other negative things happen, including mortgage rate increases, and a stifling of the economy. Mark (and many others in his profession) has repeatedly admonished anyone who will listen that this has got to be brought under control, or the long-term effects could be devastating.
But hey, I'm not a "doomsday" kind of guy, and I certainly don't want you to be depressed after reading my newsletters, so let me quickly change the subject to another rather interesting insight. (And in the meantime, if you want to contact your Congressman about runaway debt, by all means do so.)
---
BONUS INSIGHT – Automated Cars Will Change the Way Houses Are Built.
Mark very confidently predicts that the advent of fully-automated self-driving vehicles will change the architecture of single-family and multifamily homes.Especially in high-density areas, the "garage" concept is going to change from "attached" to "remote." When you want to go somewhere, you won't go out to your garage. You will call up your self-driving vehicle and have it come over from its remote location to your home, to pick you up. When you go home, your car will drop you off, and then drive itself over to its remote parking location again.
Hey, I'm not saying it's going to happen; I'm just saying that Mark says it's going to happen. And I found that rather interesting.
---
To recap: The next few years should be quite good for the swimming pool industry – whether you are building new pools, or renovating or maintaining existing pools.
And that's certainly some good news to hear.