Comments from the 2017 IPSPE in Orlando…
By Brett Lloyd Abbott, Pool Builder Marketing LLC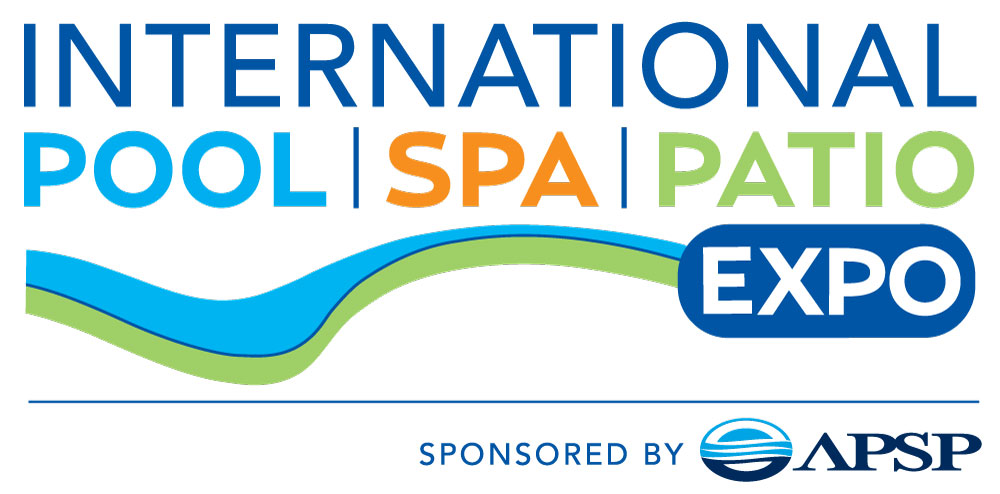 I never really thought about this before, but if there are 1 million people working in the US swimming pool industry (a reasonable guess), and 10,000 people attend the annual International Pool Spa Patio Expo (a consistently accurate number), then that means 99% of the people in our industry do NOT attend the annual show. Maybe THAT'S why I tend to see a higher than average "open rate" on my annual "comments" email about the show – Because the people who DON'T attend want to see what they missed.  So let me once again provide that service to you now…

I've been going to this show for 10 years now, and every year, it gets a little bit better.
Here's what I noticed THIS year:
It was a good strong turnout, just like the last several years. There appeared to be good attendance in the classes, and there were always plenty of people on the show floor. (In fact, it was sometimes difficult to find room to sit or meet in the food court area.)
Networking was good. The Genesis and APSP events were well attended, and the welcome party was standing room only. (Of course, with free food and drink, it's ALWAYS standing room only.)
"Backyard Living" gets bigger every year. This year it overwhelmingly lead the pack with new products and innovations.  (Forget CERAMIC – Now it's "cast iron grills"!)

Logistics were good. Flights were CHEAP, and you could get from hotels to events to the convention center quickly and easily with buses, taxis, or a reasonable walk. (Although it sure would be nice to be in the SOUTH Concourse for a change. I think that might shave a quarter-mile off the walk to the other end of the convention center.)
COMPANY TEAMS seemed to get a lot more out of the show than individuals. One of my clients brought his whole sales team, plus his service manager, and you can tell (by their social media posts) they are having a GREAT time, and getting a lot out of being there.
It was PRODUCTIVE and FUN. I saw a lot of great people, and had a lot of productive meetings in the three short days I was there.  It's difficult to quantify the value of that; I just know I will always go back.
On the DOWNSIDE…
The APSP Awards Reception missed the mark. They NAILED it with the PEOPLE recognition, and the venue was nice.  But the POOL AWARDS were impossible to see, unless you sat at the bar and watched one of the four relatively small TV's.  In my experience, people LOVE to see the pools that won awards, and get INSPIRED by them. So showing the winners on a huge screen is absolutely the right thing to do. It COULD have been done, but curiously wasn't.

I personally would love to see more cutting-edge technology and products from other parts of the world. When I visited Piscines Lyon a few years ago, I was floored with (1) the SIZE of the event, and (2) the VARIETY of companies exhibiting. (I recall seeing TWENTY fiberglass manufacturers, and at least SEVEN companies that build "disappearing floors" for swimming pools. I've seen only ONE of those disappearing-floor companies here in the US.)
The Florida pool industry sadly continues to quietly boycott this show. Orlando is basically in the center of the state, so you'd expect to have LOTS of Floridians in attendance. But just like 3 years ago, you could find a lot more people from New Jersey, New York, California or Texas than you could from Florida. (The Floridians tell me they prefer to attend their own show in January instead. It makes me wonder why Hanley Wood (now Informa) chose to compete with that show in the first place. Why not go to Atlanta or Nashville or St. Louis? Or just keep it in Las Vegas? That always works for me.)
Bottom-Line: It can always get better, but it's still one of the most valuable events of the year for me. I hope it was for you too.